Stuart Bowell, Head of Observability at The Software Institute (TSI), has been working closely with the pioneers at Cribl for more than two years. As an advocate for its technology, he has recently helped shape the development of the Cribl Certified Observability Engineer (CCOE) program and helps ensure TSI consultants are accredited experts in the technology.
After appearing on a recent episode of Cribl's 'The Stream Life' podcast, he shares his thoughts on the importance of the CCOE training program and the benefits it offers engineers and enterprise customers:
What does the CCOE training include? Is it only for experienced engineers?
"The CCOE program is a first-of-its-kind observability credential. It sets a new industry standard and validates a learner's observability lifecycle skills, from planning and design to operating and optimising. As part of the wider Cribl University, the CCOE training is split into two tracks: one for stream users and a secondary certification for stream administrators. The initial course is a great entry point to learn the basics of Cribl, how it works, and how to use it effectively.
The administrator training is a much deeper, technical exploration focused on building flexible architecture that can reduce, enrich, route, and control data. The entire training curriculum has been designed to give learners the ability to harness the power of Cribl and deploy its features in the real-world as efficiently and effectively as possible."
What makes the CCOE program so important for engineers?
"As organisations continue to deploy digital transformation, data volumes rise, and observability engineers are much more in demand. Cribl expertise is now a key part of the job description, especially as more organisations search for greater choice and control of their observability data.
Cribl is at the forefront of innovation and has grown significantly to become a core component of any architecture, enhancing log management, data storage and real-time analysis. As a result, engineers who are Cribl certified are now seen as the gold standard in the industry and are being actively sought out by hiring managers."
Why is the CCOE program so effective?
"One of the major advantages is that the training is broken down into modules and layers, so learners can quickly and easily access the key information they need to solve real-world problems immediately.
Everything contained in the Cribl University is unlocked and available to be referred to or re-learnt as part of refresher courses, and the fact the training is self-paced, free, and readily accessible to everyone; from experienced engineers looking to upskill to those people looking to retrain and become part of the technology industry.
Every cohort of consultants progressing through our TSI academy is undertaking the CCOE program to become Cribl certified."
How does TSI harness the power of Cribl and its CCOE program for its enterprise clients?
"The CCOE program is a practical certification that prepares learners with workforce-ready skills. Our consultants can design, implement, maintain, and troubleshoot observability infrastructure, and perhaps even more importantly, they have the demonstrable skillset to advise, consult, and deploy Cribl effectively within any organisation or project – something of huge value to our clients' businesses.
Organisations of all sizes want more control over data. Cribl provides the ability to do that, so we have invested significant resources to ensure TSI consultants deliver those benefits to businesses around the world."
And lastly, what would you say to anyone considering undertaking the CCOE program?
"The CCOE program is an absolute must for engineers at all levels and provides the skillset and support you will need to tackle even the most complex observability issues."
Head to cribl.io/university today for more resources on the Cribl Certified Observability Engineer (CCOE) program.
Want to kickstart your career in technology or take it to the next level with industry-leading certifications? Discover how The Software Institute can help you, today!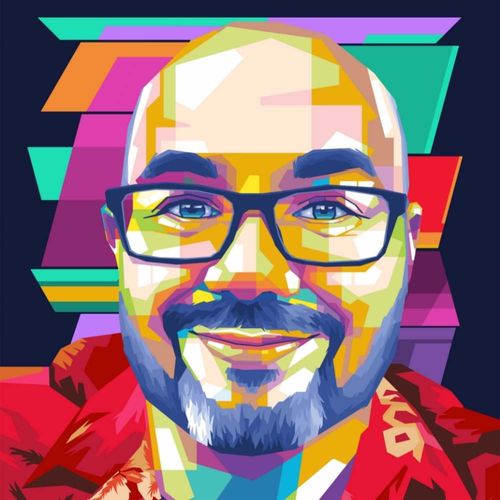 Stuart Bowell
Stuart has been working with Cribl and has been aware of its power since 2020, trained by Concanon as a Splunk Consultant, now a BlueVoyant company. Working using Cribl, Stuart has completed projects for CitiGroup, Bank of America, Gap Inc, and Verizon. Siince, these projects, he worked as a Splunk Consultant specialising in ITSI since August 2020. Prior to this his Splunk clients were BNP Paribas (a French bank), Hutchison 3G (UK Telecoms provider), IAG (International Airlines Group) and has most recently worked for several medium size companies in the Energy, Education and Construction industries. For the past two years he has worked with TSI clients: AstraZeneca and the Bank of America 'Platypus' project. Stuart's professional career started prior to the millennium and has a client list spanning several well-known Global Multinational companies in IT development, big data and many diverse technologies. He has travelled the globe performing his role, across Europe and Southeast Asia. His experience includes working with monitoring and analytics tools such as SolarWinds, the Atlassian Suite, SQL, Oracle, Salesforce and Tableau to name a few. He is an accomplished developer and has worked as a Senior Architect helping to build real-time trading platforms for many financial companies in the city of London. In addition, he has held the position of Scrum Master, Product Owner, Business Analyst, Project Manager, Product Manager, Head of Product Management, Head of IT and CTO during his career, which spans three decades.